Let Vevo windows transform your home.
Trusting us to use Vevo products to transform your home and lifestyle brings exciting choices. Not least, the opportunity to choose from an almost limitless range of colours, profiles, textures and styles for the look you want.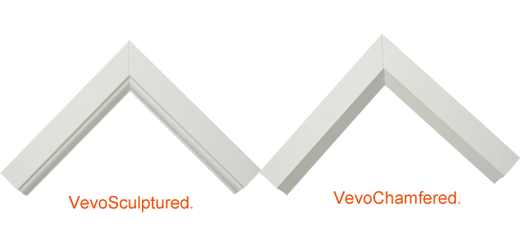 Each Vevo window is crafted to your exact specification and measurements. First we talk with you about your lifestyle, tastes and glazing requirements. Then we design the windows you need: casements, sliding sashes, period style or one-off special windows. The choice is yours.
Durable, professionally-designed Vevo windows keep your home warmer and cosier, quieter and reassuringly secure. Vevo products put cash in your pocket through energy savings, give you peace of mind through long winter nights and help shape the living space you've always wanted.
All Vevo windows are tailored to your home.
Made to virtually any specified dimensions. They're an architectural classic, offering a huge range of designs, frame colours, glazing options, handles and window board finishes. The choice is yours - but the quality is always the highest. That's Vevo.
The contemporary styling of Vevo uPVC windows includes slimmer frames which are sleek, unobtrusive in appearance and maximise the area of glass in your windows. That means more natural light in your home and a clearer view of the outdoors.
Available with two distinctive styles of beading.
VevoSculptured.
The sculptured option gives a more curvaceous, traditional, decorative finish to your window.
VevoChamfered.
The chamfered option creates a symmetrical, contemporary, straight-edged style and might be considered a more modern look..
Frame finishes.
Whatever your preference, choose between our classically elegant VevoSculptured frame finish or the clean lines of VevoChamfered.
As always with Vevo it's about choice. You can have fully sculptured or fully chamfered, frames and beads, or mix the two - chamfered frames with sculptured beads.