Choosing Vevo means you can be sure your conservatory will always be built to your specification, using the highest quality materials and years of expertise.
The result? You'll soon be enjoying valuable extra space and the all-year-round lifestyle benefits that conservatories bring. Naturally, your conservatory will be expertly designed and constructed; a room that is both beautiful and practical, installed by craftspeople who care.
What's more, you can choose from an almost unlimited range of styles, sizes, colours, finishes, glazing options and accessories as we help your dreams become reality.
Imagine how the different practical and aesthetic advantages would enhance your home and lifestyle. Making the right choice reflects your individuality. We'll help you all the way.
Standard Colours:

Midnight Ebony

Bright White

Nimbus Grey

Vintage Rosewood

Heritage Grained White

Natural Oak

Eternal Oak

Classic Cream

Chartwell
Special Colour Options
The molecular cross bond process of Kolorbond means that the choice of colour for your windows is truly yours.
Available in all standard RAL and BS colours. Colour can be applied to PVCu window frames, doors, conservatories and fascias. Guaranteed to adhere to the plastic for a minimum period of 15 years and is extremely colour stable and resistant to UV.
'The only limit is your imagination'
Beading
Available in two distinct styles
Whatever your preference, choose between our classically elegant VevoSculptured frame finish or the clean lines of VevoChamfered.
As always with Vevo it's about choice, and both options are available across our entire range of windows, giving you complete flexibility to select your preferred style.
You can even mix and match chamfered and sculptured frames to create a unique style all of your own.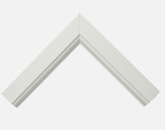 Vevo Sculptured
The sculptured beading gives a more curvaceous, traditional decorative finish to your window frame.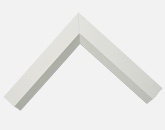 Vevo Chamfered
The chamfered option creates a symmetrical, contemporary, straight-edged style and might be considered a more modern look.
Energy Efficient Lean-to Conservatories
We haven't forgotten the environment either. All Vevo conservatories are built with energy-efficiency in mind using the very latest uPVC and glazing technologies.
Our advanced conservatory roof design complements the eco-friendly technology in Vevo windows and doors. We don't just supply polycarbonate roofs, your Vevo conservatory roof can be supplied with environment-enhancing speciality glazing such as the following:
Energy-efficient Low-E insulating glass
High insulating glass
Self-cleaning conservatory roof glass
Tinted solar control glass
Expect the highest standards.
Getting pleasure from your conservatory begins with our commitment to quality in these areas:
Latest technology products
No pressure selling
Friendly site surveys
Professional installation
After-sales and a warranty you can count on.
Expect the highest standards.
Years of experience, advanced manufacturing and thousands of delighted customers means you can have complete confidence in our products and services.
For your peace of mind, our products are manufactured to the highest industry standards.
Vevo means more than just conservatories - it means improving your home and enhancing your lifestyle.