Let Vevo patio doors open up your home.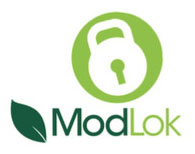 Vevo patio doors aren't just manufactured to look great and perform well, they're designed to create a feeling of openness in any home.
Patio Doors.
Vevo uPVC double glazed patio doors are stylish, contemporary, practical and perfect for enhancing any home. Imagine looking out over your patio and garden, or enjoying the flood of natural light into your favourite room. Whatever the season, our patio doors will add wonderful new dimensions to your home.
Each elegant and eye-catching patio door is designed and made just for you. Choose from a wide range of styles and glazing options, then relax knowing high-spec materials and advanced security features are keeping your most valuable asset and its contents safe and secure.
Vevo patio style designs are most popular in the two pane with one door sliding. To accommodate larger openings there is also an option for a three pane, one door sliding and even a four pane, two door sliding design.
We combine the following to make Vevo patio doors the perfect home improvement:
A colour that's right for you and your home

High-quality door furniture to compliment your patio door

Security features to keep intruders out and your family safe

Reliable mechanisms that stand the test of time

Accessibility compliance with the latest Building Regulations including a low aluminium threshold now available

Energy-efficiency delivering years of draught-free comfort and warmth

Local and reliable assured installation and service
Few architectural details make such a strong statement as your choice of doors.
Whatever the reason for new uPVC doors; the looks, durability and practicality of Vevo helps you achieve the perfect effect - and makes every entrance special.
Not just front doors...
Style and performance doesn't stop at your front door. With a range like ours, you can be sure we've got a product to transform any entrance around your home.
Patio doors are also available in aluminium – see aluminium section